WATCH: Festive tribute to South Woodham Ferrers charity shop success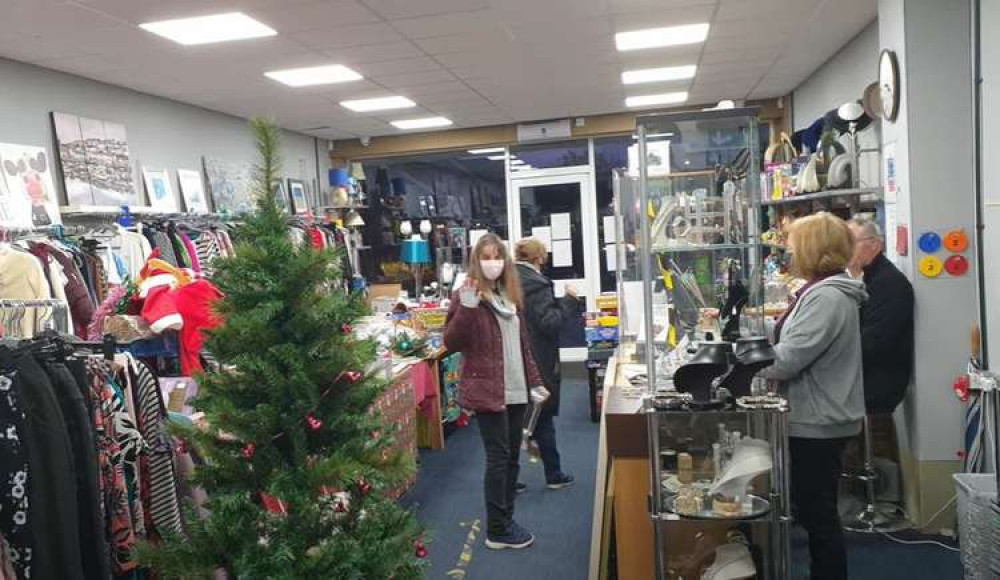 Happy customers at Mr Gees Foundation charity shop at 3 Warwick Avenue, South Woodham Ferrers (Photo: John Cormack)
A South Woodham Ferrers resident has created a festive musical tribute celebrating a charity which has had a successful year despite the challenges of the pandemic.
John Cormack, a retired GP from South Woodham Ferrers, made the cheerful song in the run-up to Christmas to praise the Mister Gees' Foundation for supporting the community.
The latest financial report up to 5 December for the foundation's charity shop, at 3 Warwick Parade, shows it has received £60,000 in donations since reopening in April.
John said: "Mr Gees has been in retail all his life. He could teach Mary Queen of Shops a thing or two.
"Since 'retiring' he has set up a charity and runs his charity shop using all the expertise he has accumulated over the years, which benefits a number of good causes.
"This video celebrates what the shop has done in the run-up to Christmas.
"The song is an old George Formby number which is sufficiently cheery to reflect the ethos of Mr Gees' shop, and the added bonus is that it's out of copyright."
Mr Gees, also known as Douglas Green, has successfully managed stores since opening his first shop on Warwick Parade in 1972.
He set up the Mister Gees' Foundation with his daughter Elizabeth in 2017 to give back to the community.
At least 50 per cent of all profit generated by his charity shop goes to causes and organisations in South Woodham Ferrers, including primary schools, community groups and computers for students.
The foundation also offers scholarships for master's degrees in sustainable farming, sustainable fishing and water management.
You can donate to the foundation here.